Previous events
The 2023 South Dakota Rock and Roll Hall of Fame Induction and Concert
$35 General Admission
Hot Rod Chevy Kevy is getting inducted into the South Dakota Rock and Roll Hall of Fame on September 30, 2023. We would love to see you at Shenanigans on Friday September 29 to celebrate the big event. Many previous band members will be there to sit in and play and we even have invited a few musician friends, too. It promises to be a great party.
Annual Sadie Hawkins Dance
$12 General Admission - Reserve Your Table Call: Don 605-929-2679 or Jeremy 605-496-3890
Using a simple formula of roots rock, rhythm & blues, great musicianship and a lot of fun, Hot Rod - Chevy Kevy has become one of the most successful rock and show bands playing today.  
Rod and Kevin ... The Early Years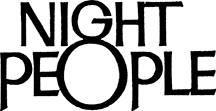 Rod (Hot Rod) Jerke and Kevin (Chevy Kevy) King both call Sioux Falls, South Dakota their hometown. "We went to different high schools together and played in different bands together, too," says Kevin. After high school, each went to different colleges but eventually took parallel paths to becoming professional musicians. By 1982, they found themselves in Sioux Falls ready to start a new band. Their first effort was a six piece show group called Night People. The first gig was booked at the end of August that year, and after a month of rehearsing 10 hours a day, they opened on September 24, 1982. It was a successful gig, and the group went on the road and became one of the top nightclub acts in the region.
Hot Rod-Chevy Kevy ... The Beginning
Night People was playing all sorts of music (50's & 60's, Top 40 and even Country), getting a great response to their now-famous Blues Brothers Show, and at the same time feeling pulled back to their musical roots.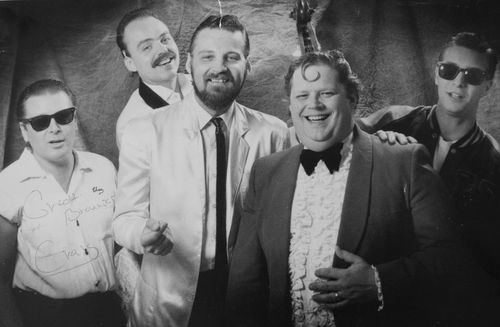 So, in 1984, they got vintage outfits for the band and started playing the music they'd been playing since those first high school bands - roots rock and rhythm & blues - and Hot Rod - Chevy Kevy was born. Their new name capitalized on their first names and the fact that they had a loyal fan following from having played at a number of car shows.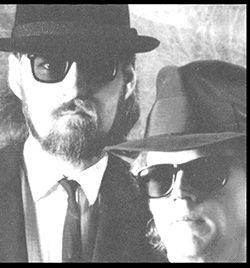 Hot Rod-Chevy Kevy ... Today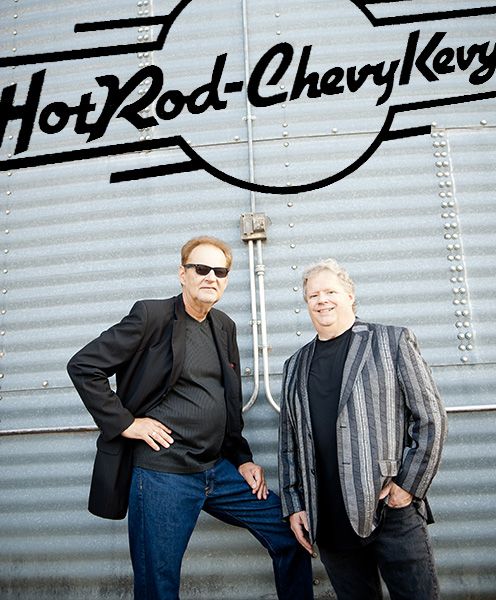 Hot Rod - Chevy Kevy headlines shows in a variety of venues, including large outdoor festivals like the Street Rod Nationals in Minneapolis, MN and the World Pork Expo in Des Moines, IA. They play on county and state fair stages and for corporate events across the country in settings like Walt Disney World in Florida, the Mauna Kea Hotel on the Big Island of Hawaii, and the world famous Surf Ballroom in Clear Lake, IA.
Hot Rod-Chevy Kevy has had the privilege of serving as the band of choice for many of rock music's early icons. Chuck Berry, Lou Christie, The Crystals, The Drifters, Leslie Gore, Tommy Roe, Del Shannon, and Bobby Vee are just a few of the influential artists Hot Rod-Chevy Kevy has appeared with over the years.
With over 3000 gigs across the United States and Canada to their credit, performing live has always been at the heart of the Hot Rod - Chevy Kevy experience, but Rod and Kevin have also brought their popular music into the recording studio. Fans have enjoyed their self titled double length album Hot Rod-Chevy Kevy and the live album Direct to Digital. Probably their most unique recording project came with the release of a 45 record with Keep on Runnin' and their original song, Close My Eyes. And check out the latest Hot Rod-Chevey Kevy Project, Half & Half. Download it now from the Hot Rod-Chevy Kevy Music Page.